LIU JIA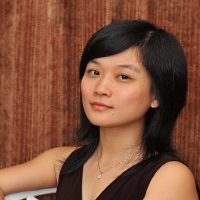 Liu Jia has worked as an accompanist with Nanyang Academy of Fine Arts, Singapore Lyric Opera, the Singapore Press Holdings Chinese Choir, Lasalle-Sia Collage of the Arts, ABRSM Exam (as a accompanist to the participants), as well as the National Violin Competition in Singapore.

As a soloist, she was invited to perform with SSO in a concert featuring French Impressionist music conducted by Lan Shui. She also performs regularly on a freelance basis with the SSO in concerts and recordings.

Liu Jia was born in Beijing, China into a family of professional musicians. At a tender age, she has already won the Best Award in the National Children's Piano Competition. In 1987, she entered the Middle School of the Central Conservatory of Music in China and studied under Professors Zheng Li Qin, Wu Ying and Ling Yuan, where she won the Shen Xin Gong Scholarship for 2 consecutive years. She eventually entered the piano department of the Central Conservatory of Music to study under Professor Guo Zhi Hong in 1993.

After graduating with Bachelor of Arts, she furthered her education with a Master's Degree in the Conservatory. Due to her excellent results, she won many awards and scholarships; performed as a soloist with the major orchestra in China, such as China Film Symphony Orchestra and Beijing Symphony Orchestra; and was the only Chinese pianist to be selected to participate in the 3rd Hamamastsu International Piano Academy in 1997 on a scholarship.


---