PIP TANG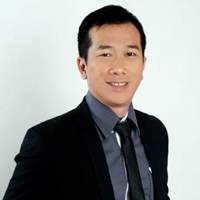 Mr. Pip Tang achieved his Fellowship Diploma in Piano Performance (FTCL) under the tutelage of the late renowned pianist Mr. Ong Lip Tat. He then pursued his music studies at the University of Texas at Austin learning piano with Professor Gregory Allen. In 2003, he graduated with the Bachelor's Degree in Music Performance.

Having played the clarinet since his secondary school days at the Saint Patrick's School Military Band, Pip continued his interest in University and took clarinet lessons as a minor study. He performed with the University of Texas Orchestra from 2001-2002. Currently, Pip plays clarinet with West Winds, Band of the Bukit Batok Community Club.
Pip is the current band director at Nan Chiau High School and Bedok North Secondary School. He also maintains a studio of private piano students.

---